Scheffert-Tools
Check out Scheffert-Tools to find curriculum and articles on great meetings, facilitation, social capital and more.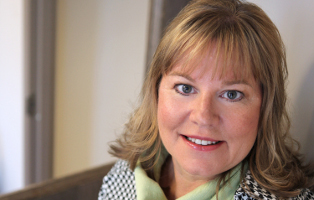 Donna Rae Scheffert, author, is a consultant working with public and nonprofit groups. She is a retired Leadership Development Specialist from the University of Minnesota Extension. She spent over 20 years creating leadership information, tools and training. She is the owner of Leadership Tools Consulting firm.


---

Handbook for Working with Difficult Groups
Find chapters to identify common challenging situations.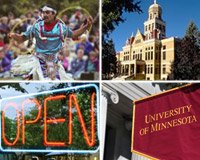 Check out Scheffert-tools which is the name of the collection of products developed over years of work as a leadership development specialist at the University of Minnesota. These are the resources that I have authored or co-authored that are now available. See information on meetings, facilitation, social capital and more.

It includes tools that can be ordered online or downloaded. Many of the resources were published by the University of Minnesota Extension, Center for Community Vitality



Committees That Work: Common Traps Creative Solutions
Meetings are a primary way that work gets done in teams, groups, organizations and communities. A few years ago someone lamented, "That was the worst meeting I have ever been too. I am not going back!"
Committees That Work guide was a response to the frequent comments we hear about meetings. Our team identified six common traps and many creative solutions to get out of those traps. I added this resource to my leadership tools last year and have used it extensively. Check out the Sample of Committees That Work to see how practical the publication is!
"Wow, that was a great meeting," is now heard more often.
This is one of the newest and most practical Scheffert-tools.
---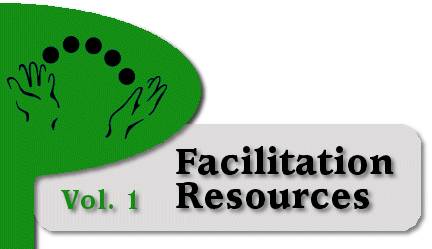 Facilitation Resources
"Do you want to facilitate our next meeting?" Many people say yes and then search for tools to help them make the meeting successful.
Facilitation means "to make something go more smoothly." A great example of this is the oil that is in engines. People also serve as formal and informal facilitators.
Whether facilitating from the front of the room or as a member from the center, tips and tools can make group sessions flow more smoothly. Facilitation Resources volumes are practical and easy to use. It is one of my leadership tools that I rely on.
The proof is in the feeling of the facilitator. We like to hear more of this type of statement.
"I'm glad that I decided to facilitate that meeting and we made lots of progress today."
This is a classic Scheffert-tool. It is used as the course materials for a Group Process Facilitation course at the Humphrey Institute of Minnesota.
Order Form for Facilitation Resources
---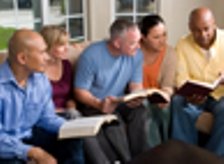 Social Capital
Social capital are the relationships we have that we can use for getting by, getting ahead and making change in institutions.
Who do you know who you can call when you are in a pinch?
What types of relationships do you have that are with people you know just enough you would feel comfortable calling them for more information about a job opening?
Are you involved in a group that wants to make a change to a school, church, city government or other institution?
If so, understanding the power of Social Capital primer will be useful for you. Check out the sample social capital tool.
This is a new Scheffert-tool that helps make the concept of social capital both practical and actionable.
Order Social Capital Publications
Social Capital Model
---

Tackling Poverty by Building Social Capital Article
'Tackling Poverty by Building Social Capital' is an article about a fictitous woman and her children who are considering moving to a rural area from an urban area.
The trade-offs to be considered are what jobs and wages are available in a rural area vs. the larger urban area, what is the cost of living, and how strong are the support networks of family and friends and services.
This article was published by the Center for Rural Policy and Development in 2008. Check out the entire issue that is focused on Women in Rural Minnesota.
This is a new Scheffert-tool that is an offshoot of work with high poverty small towns in the upper Midwest and West. Social Capital

---
Community Leadership: What Does it Take to See Results?
'Community Leadership: What Does it Take to See Results?' is a summary about personal growth of participants of several local leadership development programs. Overall, the least amount of time invested into a learning effort, the less personal growth. Those participants of longer programs also had more measureable impacts. This was published by the Journal of Leadership Educators, Winter, 2007.
This is a classic Scheffert-tool that is a capnote to over 22 years of work as a leadership development specialist.
Other Recommended Resources
While these products were authored by others, I was able to contribute to the content ideas and use the tools. These products are available for free download or purchase in larger quantities.
These are included in Scheffert-tools since they are excellent core curriculum with great concepts and processes.
See this recommended Scheffert-tools called Thriving Communities Guide

Check out this site if you are searching for Tools for Workplaces and/or Businesses

Leadership Tools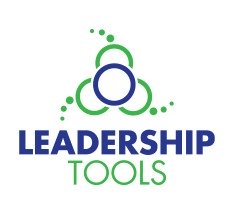 Scheffert-Tools Include Social Capital Assessment, Facilitation, Training, Strategic Planning, Executive Coaching and more
Donna Rae Scheffert
809 Mayflower Ct.
Northfield, MN 55057
Let me assist you and your organization. Call me at 612.360.4484