Leadership-Quotes
Leadership-quotes are tools that add a special touch to presentations and papers. Find quotes about leadership, change, ethics, decision making, team building and ethics.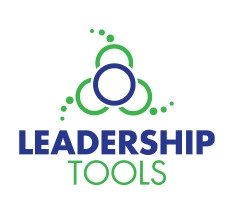 Donna Rae Scheffert, author, is a retired Leadership Development Specialist from the University of Minnesota Extension. She spent over 20 years creating leadership information, tools and training. She is the owner of online-leadership-tools.com and enjoys collecting leadership quotes.


---
Leadership-Quotes
Do not wait for leaders. Do it alone, person to person.
Mother Teresa, missionary (1910-1997)


---
We must love them both – those whose opinions we share and those whose opinions we reject. For both have labored in the search for truth, and helped us in the finding of it.
--Saint Thomas Aquinas
---
The future is not the domain of knowledge but the domain of action. We seek to know the past, but we act in the present towards the future.
The most important thing to become clear about when we engage with the future is not what we claim to know, but what we intend; for action is a consequence of intention, not knowledge.
-- Warren Ziegler, Futures-Invention Associates
---
My grandfather once told me that there were two kinds of people: those who do the work and those who take the credit. He told me to try to be in the first group. There is much less competition. --Indira Gandhi
---
Our deepest fear is not that we are inadequate. Our deepest fear is that we are powerful beyond measure.
It is our light, not our darkness that most frightens us. We ask ourselves, who am I to be brilliant, gorgeous, talented, and fabulous?
Actually, who are you not to be? You are a child of God. Your playing small doesn't serve the world. There is nothing enlightened about shrinking so that other people won't feel insecure around you.
We are born to manifest the glory of God that is within us. It's not just in some of us; it's in everyone.
And as we let our own light shine, we unconsciously give other people permission to do the same. As we are liberated from our own fear, our presence automatically liberates others.
-- Nelson Mandela, South African President, Inaugural Address
---
"The future will not belong to those who sit on the sidelines. The future will not belong to the cynics. The future belongs to those who believe in the beauty of their dreams."
--Paul Wellstone
---
We cannot live for ourselves alone. Our lives are connected by a thousand invisible threads, And along these sympathetic fibers, our actions run as causes and return to us as results.
-- Herman Melville


---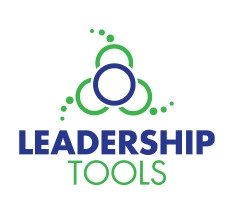 Leadership Tools
Trustworthy Source of Facilitation, Training, Strategic Planning
Donna Rae Scheffert
809 Mayflower Ct.
Northfield, MN 55057
Let me assist you and your organization.
Call me at 612.360.4484
Email at leadershiptools@charter.net