Payback Leadership
A case study about payback leadership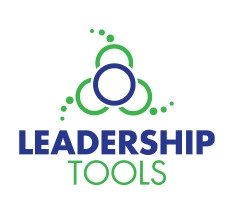 Donna Rae Scheffert, President, Leadership Tools, a U.S. based consulting firm. She is a retired Leadership Development Specialist from the University of Minnesota Extension. She spent over 20 years creating leadership information, tools and training. She is the owner of online-leadership-tools.com
Donna Rae Scheffert is a facilitator, trainer, and strategic planner. She brings experience from over thirty years working with high performing groups. Sometimes payback leadership is part of the solution for groups to make progress.
Payback Leadership Case
Story on payback leadership was written October, 2009
Aviator Bryan Moon and family began with an interest in finding crash sites of planes. During one of those missions remains of passengers were found and "I realized that little was being done to find them. I could do this and be of help to somebody else."
When I asked how why he is doing so much for the good of others with his time and money, British-born Moon told of a defining moment from his childhood during WWII.
When he was 12 years old his home was bombed just one week before Christmas. His family moved to a country college boarding school. Five miles away was a U.S. Army base. He and a friend would bicycle to the base and watch the bombers take off. He traces his early interest in aviation, and his later interest in downed planes to this experience.
His first memorable concept of 'payback leadership' happened here too. He and his buddy were asked by a crew of men in a jeep passing by them, "Kids - how would you like some ice cream?" He said he hadn't had ice cream for more than two years and it tasted just great. That day he said to himself, "When I am able, I am going to return the favor." He is paying back soldiers with his leadership of MIA Hunters.
Now Bryan and his family are exemplars of payback leadership.
Missing In Action (MIA) Hunters Payback Leadership Case
MIA Hunters estimates 86,000 veterans have MIA status. They assist the U.S. government by finding information and/or remains of some.
Missing In Action (MIA) Hunters have 24 missions behind them and has found hundreds of MIA's.
MIA Hunters will lead the largest MIA search by an American civilian search group ever conducted in May/June, 2010. MIA Hunters is a registered charity, able to provide a tangible tax benefit to volunteers, which, in turn, allows them to grow and find more MIA's. About 75% of the volunteers needed are identified.
To prepare for this expedition, Moon has local natives on his payroll in the South Pacific looking for crash sites. When they find some, they take a picture of the site and send it to the Moon's. As we talked, they were waiting for their door bell to ring with a delivery of more photographs from crash sites.
Volunteers will travel to these sites next spring to find dog tags, identification numbers on planes and guns and other markers to map. The maps of the sites are then reported to the government agencies for follow-up and recovery.
A stamp of official recognition came in 2008. The "MIA Hunters is the No. 1 source, the No. 1 civilian assistance in helping the U.S. Department of Defense reunite world family members with their families" according to U.S. Air Force Brigadier General Dennis Schulstad.
Closing Thoughts
Some wonder 'why bother?' since over sixty years has passed since people have gone missing. Just ask the Gowen family.
Red Cross staffer Harriet Gowen from the Twin Cities in Minnesota disappeared in World War II. MIA Hunters found her crash site and remains and reported it to the U.S. Army recovery team. Harriet's parents had died shortly before the find. However, they had left a burial plot between them in case their daughter ever came home. Harriet was buried there.
I heard this story from Bryan and Cicely Moon when I visited at their home just 15 miles away. Their work finding American's on the 'missing in action' list is a worldwide endeavor. I sat down with them in their living room adorned with Bryan's artwork and heard stories from the past and strategies for the future about their work finding MIA's.
How many people are like Harriet Gowen, lost, with family members still seeking some answers about their loved one? Estimates are 1,800 American MIA's from the Vietnam War, 8,500 from the Korean Conflict and 76,000 from World War II.
Volunteers Help Payback Efforts
Volunteers pay to participate: one man recently sold his beloved Harley-Davidson so he could join a mission. The largest mission ever is planned for 2010.
According to Bryans' writing, "Why would these volunteers choose to join such an amazing, and arguably thankless, not-entirely-safe adventure mission? Ask these adventurous people why, and the answers vary. S
ome go because they are super patriots. Some go for the adventure of a lifetime. Some go because their fathers were lost in WWII. And others go because they simply cannot leave our MIA heroes lost forever. "
More of the Story
---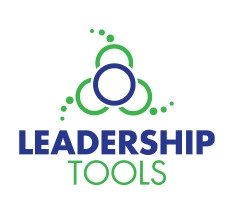 Leadership Tools
A Trustworthy Source of Facilitation. Training. Strategic Planning.
Donna Rae Scheffert
809 Mayflower Ct.
Northfield, MN 55057
Let me assist you and your organization.
Call me at 612.360.4484
leadershiptools@charter.net